Spring Semester Starts tomorrow, January 7th, 2020. Drop off for breakfast no earlier than 7:15 School Starts at 7:45 Bus Students released at 2:40 Car Riders and Walkers released at 2:45
December 20, 2019 is an early dismissal for Ocotillo students. Bus riders will be dismissed at 12:00 and car riders and walkers will be dismissed at 12:05.
Ocotillo's Annual Steam Night is coming up! Join us!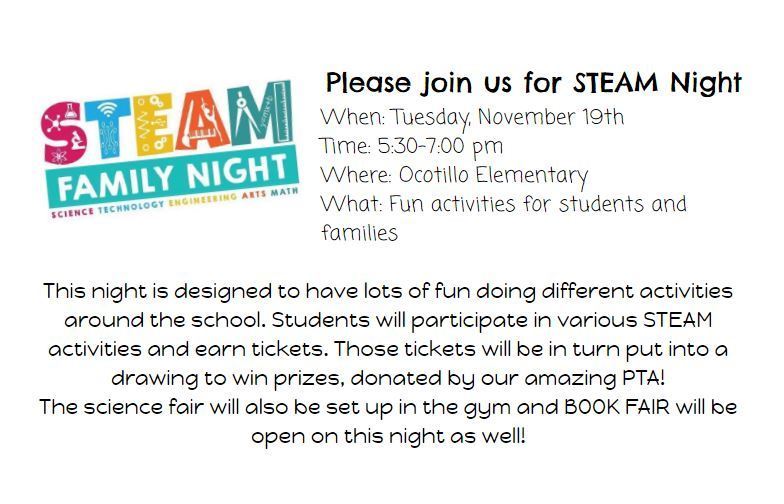 Carlsbad Municipal Schools is helping to host the "Vaping Me Crazy" Parent Academy on November 14 at the CIS Auditorium. Please see the attached flyer for more information.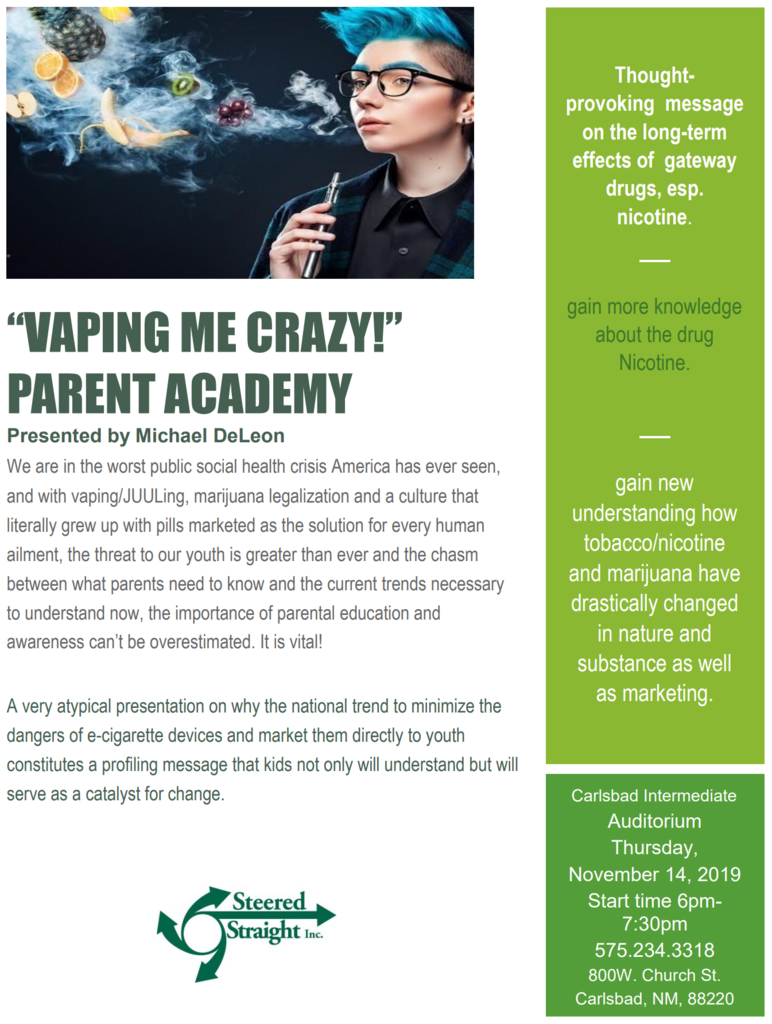 The holidays are coming don't forget to link up our Amazon Smile Account! smile.amazon.com/ch/81-2334157
Ocotillo's Book Fair will be November 14 to November 21. It kicks off with the Thanksgiving Lunch and ends on the 21st at Noon. Please come support our school!
Today's the day! Rock the Vote!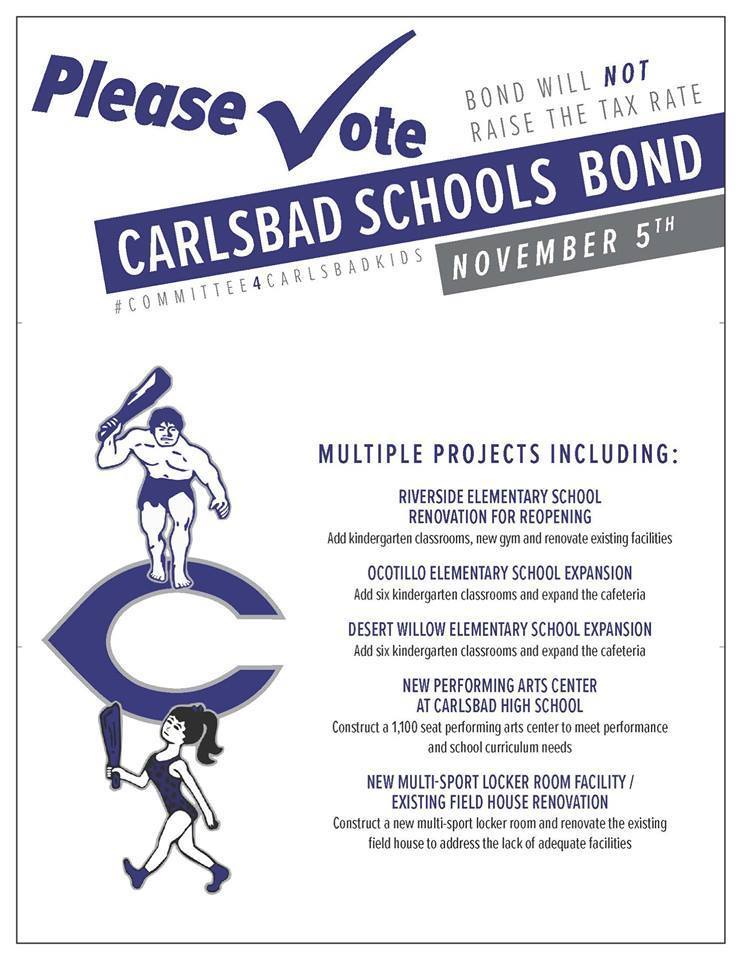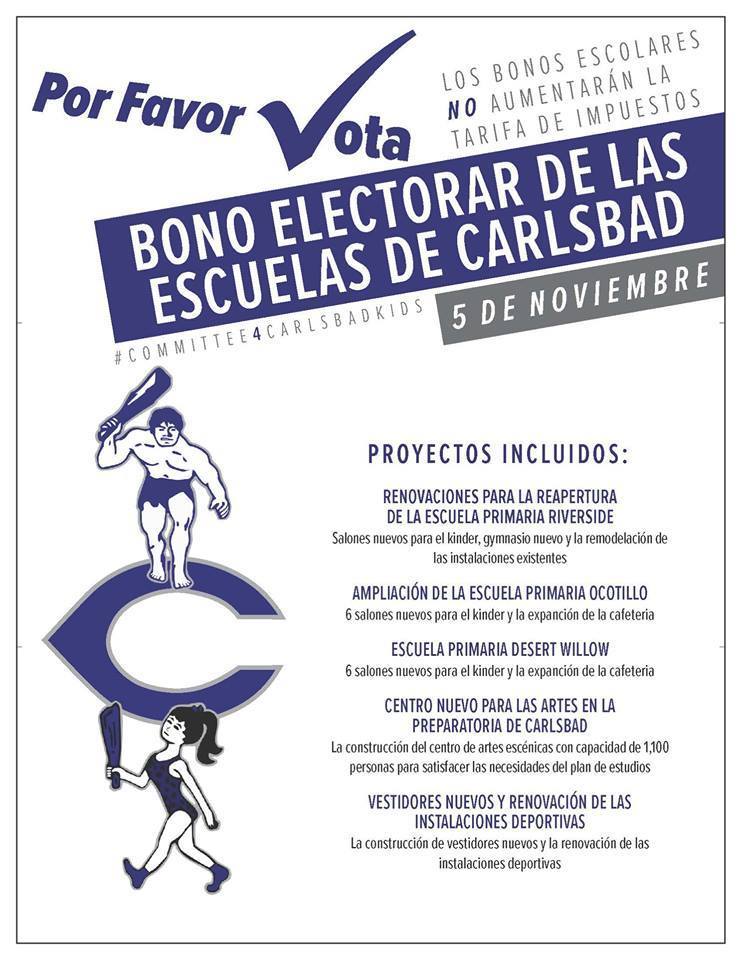 Quick message for parents: please label jackets and coats!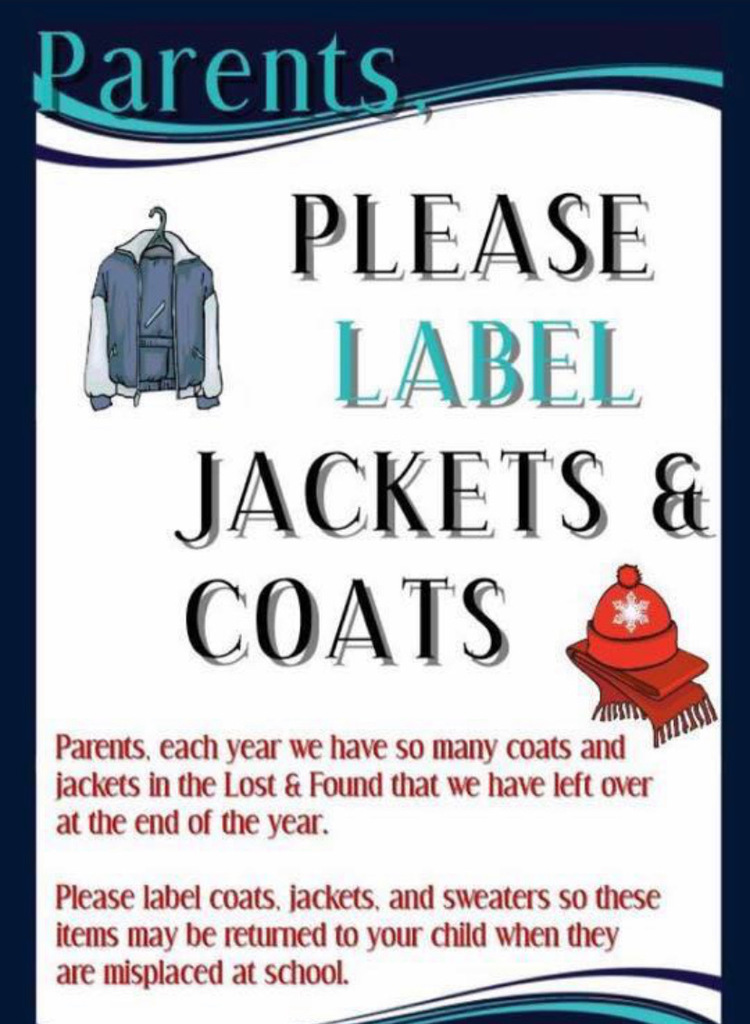 The Carlsbad High School Cheer and Dance Teams will be collecting canned and non-perishable food items for the Operation Hope Thanksgiving Food Drive at the home football game this Friday, November 1. We appreciate all donations which will go to provide food to families in need this holiday season. We thank you for your generosity and also invite you to join us for the game as we battle the Hobbs Eagles and cheer for our Cavemen team!
If you are interested in attending the National Board Certification Jumpstart provided by NEA, please email Ashley Peacock and let her know. You do not have to be a member of NEA to participate in the jumpstart program. We are compiling a list of interested people so that we can get a trainer for our area. The cost is $250 for one but if you bring a friend its $200 each. Non NEA members cost is $850. Please feel free to reach out to Ashley Peacock, if you have any questions, at
Ashley.Peacock@CarlsbadSchools.net